I'm linking up for

My Happy List

cause well I'm feeling happy today!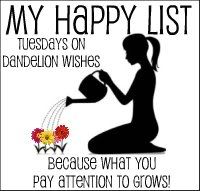 And today
I'm happy
to tell you about a new place that opened in Brussels.
If you had asked me what we were going to do for dinner last night I would have told you; 'I don't know, I'll probably just stop at the store on the way home and pick up something easy to make.'
Wrong!
We went to:
I know, I didn't even know it opened in Brussels! How did I miss out on that news?

So I met up with Himself after work at the Coolock (friends pub), since, well the kids are still away and we don't have to rush home from work in the evenings. And we're just sitting out in the sun chatting with some people when Simon told us about it. His family is still in Finland on vacation so he was super keen to go back. So we did.

Quick cab ride down to the Grand Place and we were there. Boy, I forget how touristy Brussels can be in the summer. There are street vendors out everywhere selling paintings and hand-made crafts. And mimes drawing crowds of people. And Himself & l look at each other and say, 'Brussels is a great place to live'. Which we are allowed to say even if, technically, we no longer live in Brussels. But you know what I mean.

Back to the Hard Rock cafe. Is it a tourist trap? For sure! But you know what, it's great. The food is good (very different from the local food/burgers). The service is good (very very different from the local service). Strangely enough we didn't have to wait around for a table. And despite having to wait a little longer than expected for the food to arrive, we didn't mind at all.

Yes, it's more expensive than a regular take-away burger joint would cost you but it was fun. Best of all was the Chocolate Peanut Butter Pie Bite. Yes, I had dessert even though I didn't finish my burger, but I shared it with the boys.
I'm
also
happy
to say that we are going to Kim & Jellen for dinner, I love not having to cook!
O and I nearly forgot!
I'm happy
cause tomorrow is a public holiday, so no work! YAY!
How about you, what are you happy about today? Link up with
Mamarazzi
and

share the happiness!