Back to the 90's!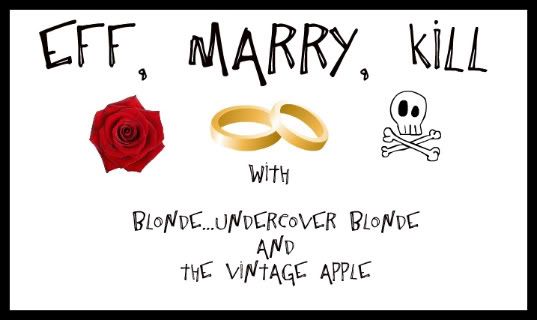 It didn't take me long to decide who I would want to
EFF
,
Marry
and
Kill
:
Marry
Kill
Leonardo Dicaprio …. I would have killed him off back then and would kill him now, he really just does not do it for me

How about you who would be on your list?